You set up a group call with your friends. Two of them pick up, but the third misses it and you sigh. A minute later, the third person starts another group call, and you join that one—only to find the other two didn't follow. Cue much awkward confusion before you all finally manage to get on one call. Sounds familiar? Well, we won't have to suffer through all that mess anymore! Don't worry, we're here to let you in on how to join WhatsApp group calls even after you miss the call.
WhatsApp Introduces: Joinable Calls
Sounds like a dream? It's finally here! It's crazy that we had to wait so long for such a simple feature, but here we are. I mean, isn't it common sense that not everyone can pick up a call immediately as it begins?
Anyway, WhatsApp has now introduced a feature to join ongoing group calls even if you're late to the party or had to drop off midway and rejoin. This goes for both voice and video calls, and the calls are end-to-end encrypted just like the chats.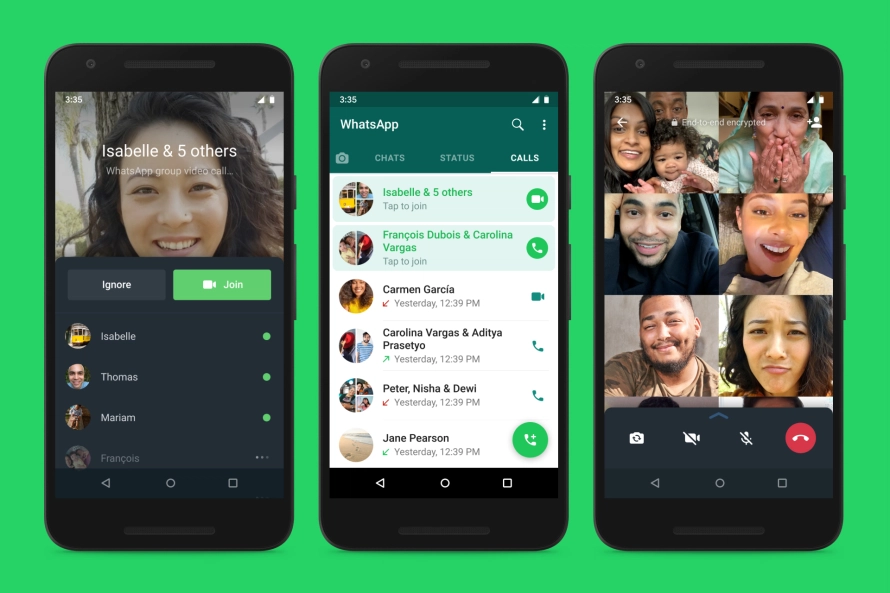 All ongoing group calls will show up in your call log on WhatsApp, where you can tap on any incoming call that you've been invited to. You can also press ignore and join the call later.
How to Join a WhatsApp Group Call After You Missed It
It's simple! Just follow the steps below.
Open WhatsApp, and go to your CALLS tab.
If there is an ongoing call, tap the one you'd like to join. This will open the call info screen, where you can see everyone who's invited or joined.
From the call menu, tap Join.
And there you go. Now you can take as long as you want to make yourself presentable before joining your group call.
Have you used this feature yet? Tell us in the comments.