They say what's on the inside matters more than the outside. That's especially true for some Apple products, like those wonderfully functioning little things called AirPods and Apple Watch. Their beauty has a lot to do with what they are made of. Ever wonder what AirPods and Apple Watch look like on the inside? Well, now we know. These CT scan images of Apple AirPods and X-ray visuals of Apple Watch will show you.
Always Evolving
The folks at Scan of the Month took a closer look at three major generations of AirPods to understand the evolution of AirPods from the inside. The tiny electronic parts of AirPods (1st generation) seem clustered but are quite well-kempt if you look at it. All are carefully packed behind the speaker, and the microphone in the stem base is placed so that it's closer to the user's mouth. In the 3rd generation AirPods, Apple swapped the battery and electronics around, and the mic now becomes downward-facing placed just below the skin sensor.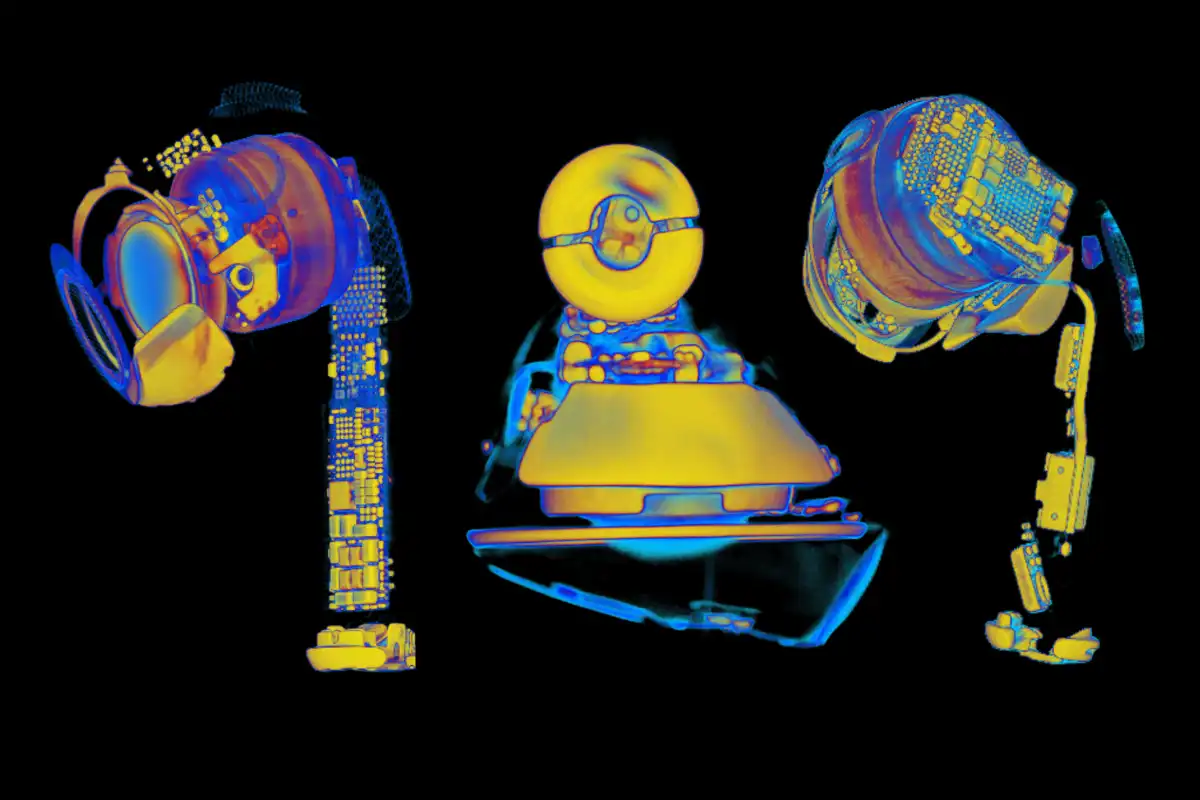 What impressed me the most was the attention to detail that went into putting together the AirPods Pro. It is evident that Apple took away the long stem; you can see it from the outside. Inside, a lot more is going on. The battery went to the head to start with, and there's a bunch of super miniature electronic components: force touch sensors, active noise cancellation, transparency mode… all features delicately squeezed into the upgraded version of AirPods.
Watch Out for Simplicity
AirPods aren't the only Apple products that went through a medical diagnosis. A bunch of Apple connoisseurs at iFixit tore down the Apple Watch Series 7 to show what's inside it. They also released its X-rays in the form of wallpapers, which is pretty damn cool!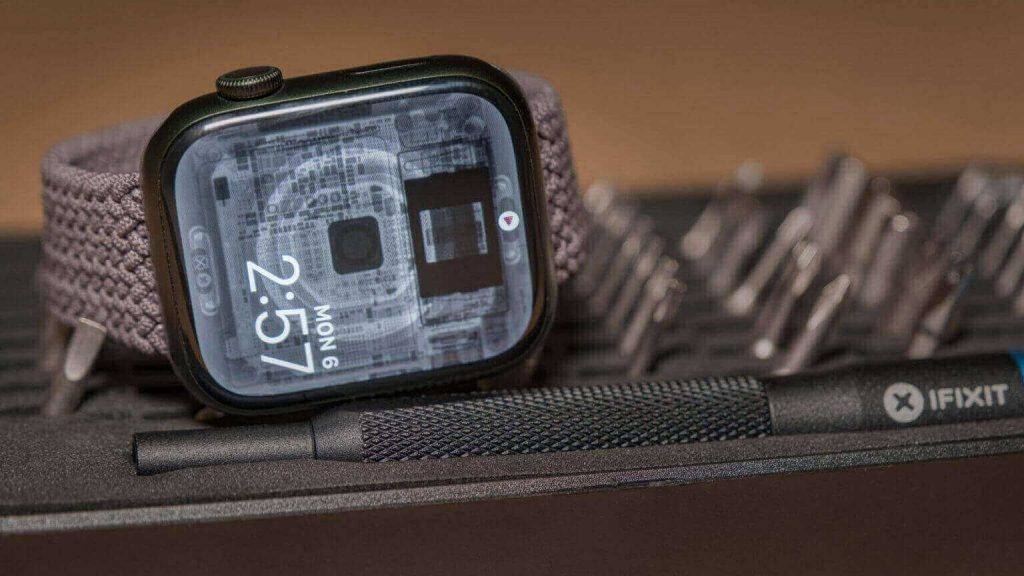 Larger display, smaller edges, and all are fine. But the way Apple strives to minimise the use of multiple components is impressive. They removed a diagnostic port and a display cable, made room for a larger battery, added a new speaker module, and redesigned the display features too.
I don't own an Apple Watch yet but knowing what's inside the Series 7 kinda makes me want one. More because I would also love to flaunt those X-ray wallpapers that show all that's inside the Apple Watch. A little narcissistic, I know, but come on, indulge a bit.
So here it was! What AirPods and Apple Watch look like on the inside. What do you want to see next?