Mark Zuckerberg just took another foes-forever jab at Apple — shooting over McDonald's shoulder this time. The Meta CEO put out a post celebrating that the fast-food chain is now using Meta's business communication platform, Workplace. In the picture, he seems to be enjoying a working lunch (or dinner) with a bunch of McDs casually lying around on the table. So far, so good.
What was weird is that the laptop (obviously a MacBook) he's working on doesn't have the Apple logo on the top! Photoshopped, I guess. What the zuck was Meta trying to cook here?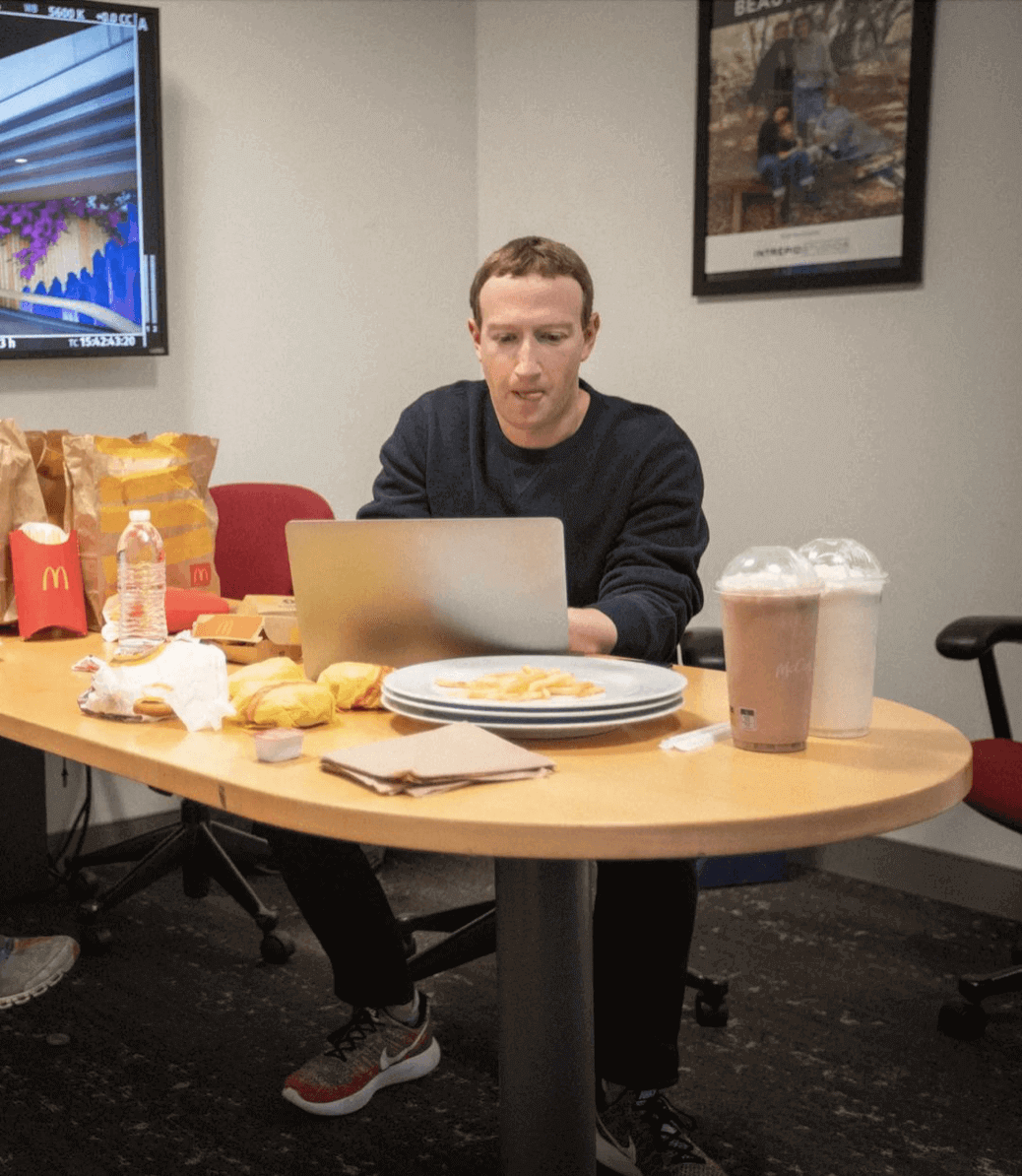 Seems like his rivalry with Tim Cook is beyond repair. I don't see the point of digitally removing the logo when he's clearly using an Apple product. He can just accept that Apple computers are the best and call it a love-hate relationship!