Way back in June 2021, at the WWDC event, Apple announced SharePlay, a screen sharing feature that can be used over FaceTime calls after updating to their latest operating system on iPhone, iPad, and Mac. SharePlay wasn't a part of iOS 15 and iPadOS 15's initial release, but users can now share their screen during a FaceTime session with the recent 15.1 update. SharePlay feature will come to macOS Monterey later this year.
What's Apple SharePlay?
I'm sure you're all familiar with sharing your screen during video conferencing on apps like Google Meet and Zoom. SharePlay not only lets you share your screen, but you can also listen to music, watch a movie, or play a game together natively on your device. Apple SharePlay can be used instantly on pre-installed apps like Apple Music and Apple TV+. As for third-party apps, many developers are working on enabling SharePlay but I doubt everyone will allow sharing content from one device to another.
So, What Can You Do?
For the apps that have enabled SharePlay over a FaceTime session, all participants get the play/pause or request to change the track options. However, the key criterion is that both the caller and the receiver must have iOS 15.1 installed. So, if you have updated your iPhone or iPad and your friends' device is still running an older version, you cannot enjoy content through SharePlay with them.
Another thing that might irk users is that everyone on the call needs to have access to the content on their own device to be able to use this feature. This includes downloading the app where you're watching on every connected device, buying a subscription or opting for a trial, or purchasing whatever movie or show you've decided to watch. Plus, users who don't have a particular app or content available in their region are out of luck even if it is available for others.
On the other hand, even if a third-party app hasn't enabled SharePlay, you still have the option to share your entire screen as you do on a video conference. However, this does have its limitations as certain apps like Netflix won't allow you to open content while screen share is active. But you can watch YouTube videos together, or help your family or friends identify certain features of the iPhone or iPad via screen sharing.
How to Use Apple SharePlay on iPhone
First, make sure you've updated to iOS 15.1, and the people you will call are also using the latest version of iOS or iPadOS. Then head to the FaceTime app and start a video call. Follow these steps to share your entire screen, listen to Apple Music, or watch content on Apple TV+.
Sharing Your Entire Screen

While on a FaceTime call, tap the Share my Screen button to broadcast your entire screen. While sharing your entire screen, the person on the other end will be able to hear audio from videos or games that you open.
Open Apple Music or Apple TV to Listen or Watch Together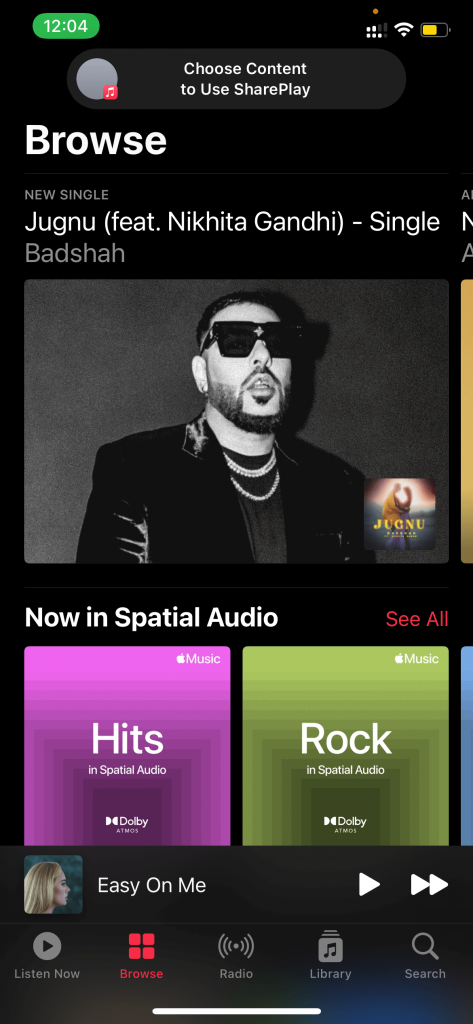 Play any track and tap SharePlay. The receiver on the other end will get a notification to accept SharePlay. Once they've accepted your request, both of you can play/pause or change tracks and playlists.
For those wondering what the SharePlay notification looks like, here's what you'll see when someone shares content with you.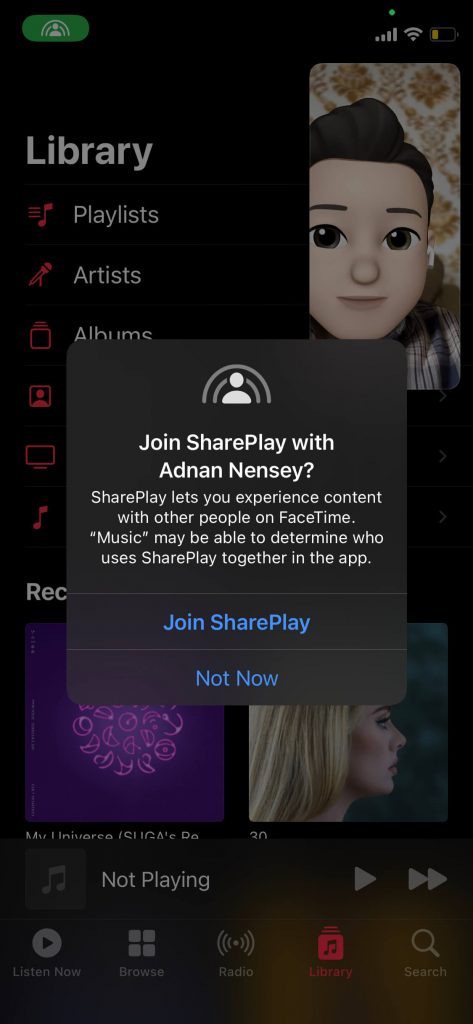 If either or both of you cannot hear, request the person on the other end to tap Open next to Join SharePlay.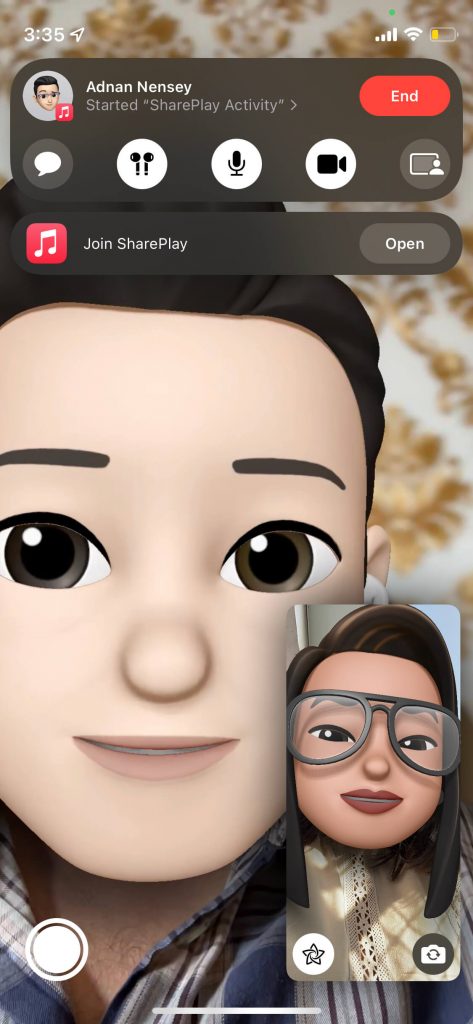 Once you're done, hit pause and select End for Everyone or End Only for Me.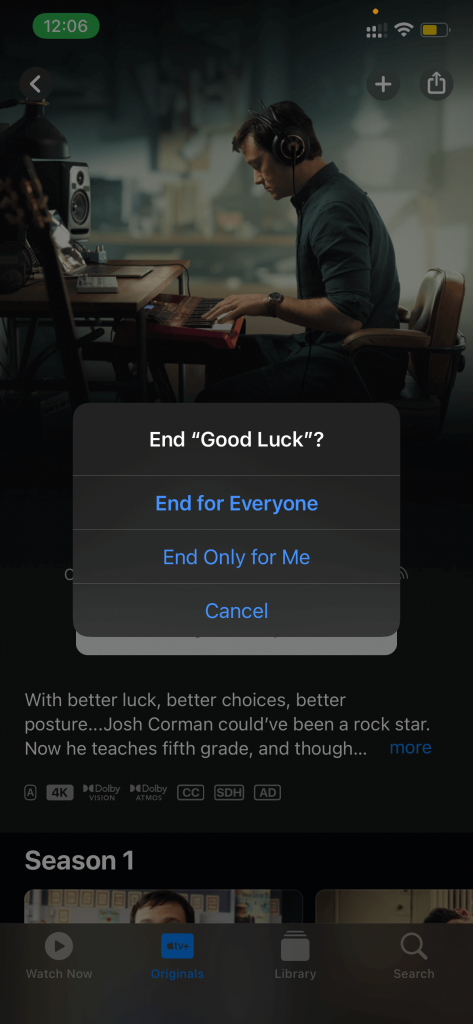 And there you go!
Best Apps To Use On Apple SharePlay
Besides Apple's own apps, there are only a few other apps that also support SharePlay. We expect this number to increase soon, but here are some apps you can try for now.
Guessing Game
A fun and interactive way to play a game with your friends or family while FaceTiming, Guessing Game allows you to either play Guess The Phrase or Guess The Drawing. As the name suggests, you can compete against each other to guess phrases or drawings in a limited amount of time.
LookUp
The LookUp dictionary app lets you get involved in a learning session using Apple's SharePlay feature. The ₹899 app is compatible with iPhone, iPad, and Mac.
Mapless Walking Directions
Using SharePlay, you can get walking directions towards the contact you're on a FaceTime call with. An interactive and fun way to meet and greet, Mapless is free to download for iPhone and iPad but comes with in-app purchases.
So, now that you know how to use Apple SharePlay, who will you call first? Also, feel free to drop suggestions for interesting apps that support SharePlay in the comments below!