Before you go rushing to get your new Apple Watch, you might want to hear us out. On a support page, Apple has mentioned India will not get fast charging on the latest Apple Watch Series 7. The reason behind eliminating the quick charging support feature in India or other countries listed above is unknown.
It's certainly strange, since Apple's mobile phones support fast charging in the sub-continent. Plus, the tech giant isn't known to impose feature limitations in different countries. The company does restrict features sometimes, but only if government regulations require them to do so.
Difference in Inclusions for Latest Apple Watch Series in India
A quick look on Apple India reveals that the fast charging USB-C to magnetic cable is missing from the box. You only get a standard USB-C to a magnetic charger in India.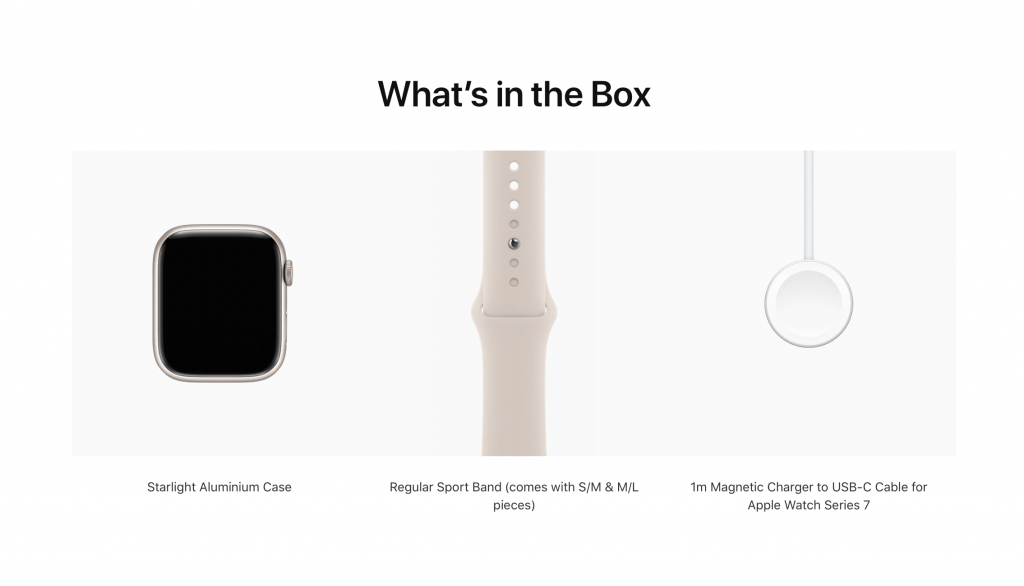 However, suppose you change the region on Apple's online store to another country apart from India, Argentina, and Vietnam. In that case, you'll see that the fast charging cable comes bundled with the Apple Watch Series 7 in their markets.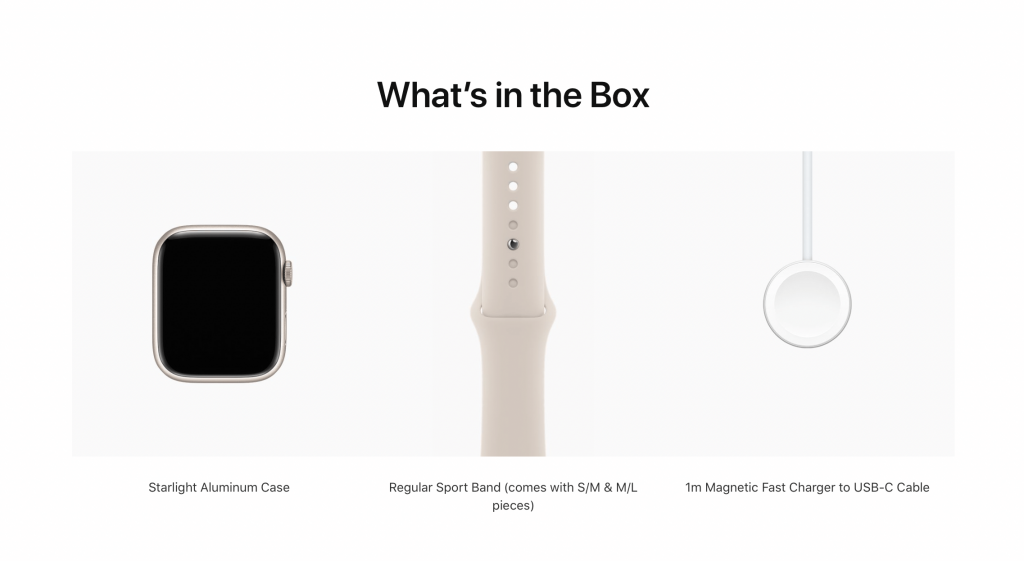 Fast Charging Cable Is Sold Separately in India
This makes us think that perhaps the Series 7 models being sold in India don't support fast charging. However, the fast charging cable is available in India as a standalone accessory, which is pretty confusing.
That's because purchasing an Apple Watch Magnetic Fast Charger is no good if you have an older generation Watch. Apple has only recently introduced fast charging to its smartwatches, which juices up their wearable smart device from 0 to 80% in about 45 minutes. This means any Watch older than the Series 7 cannot take advantage of fast charging even with the latest cable and a higher watt adapter.
So, then, why sell the cable in India at all? And why is the feature unavailable when Indian buyers are paying the same price for it, if not more? Pretty much as usual, it's left upon the users to uncover the truth rather than hearing it first from Apple itself.
We hope Apple enables the fast charging feature on the Apple Watch Series 7 in India at some point, and that we're at least told why we don't have it. The Watch Series 7 in India is currently on sale at a starting price of ₹41,900. Will the eradicated fast charging feature turn out to be a deal-breaker for buyers in India? Only time will tell. What do you think about the Apple Watch Series 7 being sold without fast charging in India?